Below is a list of the best universities where international students can apply for higher medical education in Georgia.
1. Tbilisi State Medical University (TSMU)
TSMU has a unique place in the Georgian educational system. It is located in the capital of Georgia, Tbilisi. The university is one of the oldest in the Caucasus, with 100 years of history. The programs offered are officially recognized by various organizations around the world. 7 fully accredited faculties are functioning in the university, which consist of five academic programs in English such as medicine, dentistry, pharmacy, physical medicine, public health, and two programs in Russian such as medicine and dentistry. The most popular programs at the university are the medicine program with a 6-year extension and the dentistry program with a 5-year extension. The tuition fees range from $3500 to $13,500, depending on the program.
The university has its own six university clinics, laboratories, enormous university campus, and hospitals to provide a full spectrum of services for study and clinical practicum.
To sum it up, TSMU is a reputable institution that provides high-level, modern, and trustworthy education in a safe environment for international students.
2. Ivane Javakhishvili Tbilisi State University (TSU)
TSU is one of the first and biggest public educational institutions in the Caucasus. The University has obtained the highest ranking N801 places [1] at the QC World University Rankings worldwide, at N118 in the QS EECA University Rankings in Region [2] and on N1598 rankings in the world of 14 131. [3]
TSU offers students a wide variety of courses in English and Russian, with a high guarantee of recognition. The University combines seven faculties, including Medicine. [4] The tuition fee starts from $6000.
The university campus is expanded in the overall area of the capital city, Tbilisi. On a regular basis, the university environment is harmonious; international students are given unique opportunities to study and build strong practical skills in different clinical laboratories and hospitals.
TSU is strongly oriented toward innovation, and with its research centers, local and international students are integrated to provide site research in medicine and dentistry.
3. Ilia State University (ISU)
ISU is one of the modern universities in Georgia, located in Tbilisi. The police and mission of the faculty of medicine are characterized by liberty and tolerance.
The university has all the required theoretical, preclinical, and specialized clinical facilities. Students from all over the world choose ISU to study medicine for its modernity and availability. International partnerships with different foreign organizations make it possible to provide exchange programs, which is additional motivation for students. The tuition fee for the medical program at the university is $5900 and includes a 6-year study process.
4. Caucasus International University (CIU)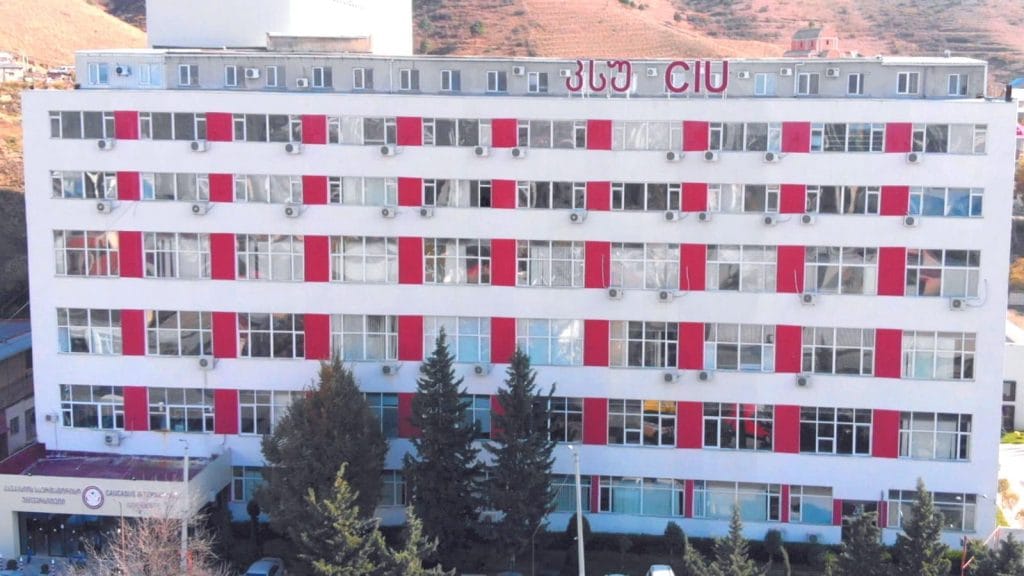 CIU is a private university located in Tbilisi, Georgia. The university is considered foreign-friendly within its offered study programs in different segments, including medicine. CIU creates a scientific environment by integrating innovative methods in the sphere of modern medicine. The profound medicine and dentistry programs are popularized by their academic excellence and student-friendly environment.
The curriculum studies are oriented to provide appropriate theoretical and practical knowledge. The tuition fee for medical courses is $5500, and for dentistry, it is $4500.
5. East European University (EEU)
EEU is a private university accredited in Georgia with international recognition that offers modern educational standards for bachelor's, master's, and PhD degrees. The university's approach to the one-cycle medical program is characterized by modern teaching methods, highly qualified staff, and necessary medical facilities. EEU is always open to international students and offers an English medicine program. The tuition fee is quite affordable – $5500 and includes 6-year university studies and clinical practices. Graduated students from EEU are producing excellent and well-rounded medical occupations around the world.
6. Georgian American University (GAU)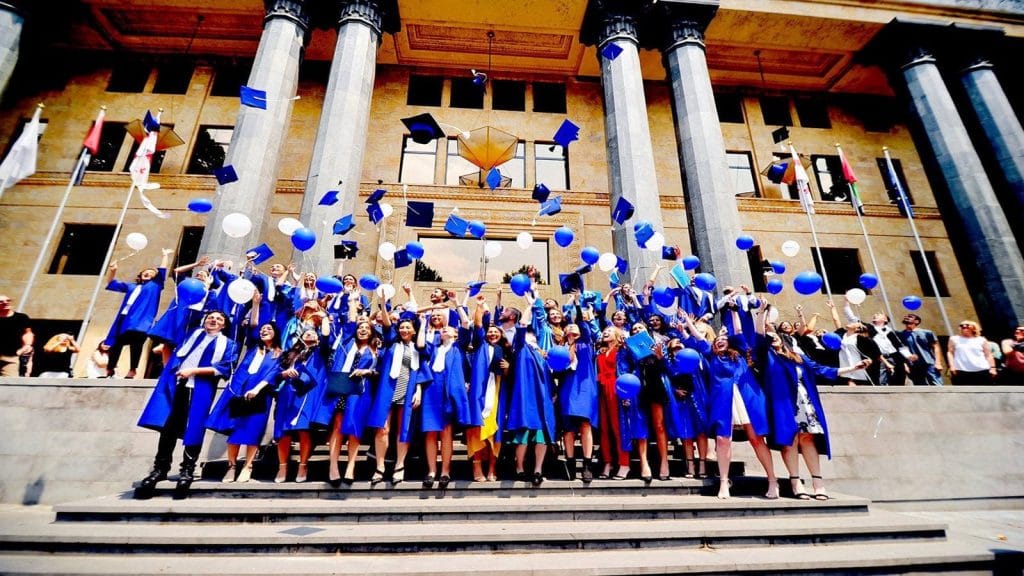 The medical school at Georgian American University has a student-oriented approach with an increasing role for interdependent study. Clinical and practical training components are implemented in learning agreements with a huge number of hospitals and medical clinics. The medical school is oriented to attract international students who are passionate about becoming valuable doctors. The tuition fee for the medical program at GAU is $4980 with 6-year studies.
7. Batumi Shota Rustaveli State University (BSU)
BSU is one the important state education institution located in the seaside cities in Georgia, in Batumi. Batumi is considered one of the most beautiful and greatest cities in Georgia.
BSU is popular with its significance and long-standing history. Today, the university offers a one-cycle medical program for local and international students in English. Advanced research centers and simulation laboratories are very attractive for students. The study process is very pleasant. The tuition fee for the medical program is $4000.
8. Grigol Robakidze University (GRU)
Grigol Robakidze University has a sophisticated academic culture oriented toward creating intellectual wealth by implementing scientific achievements. The university is popular for its high sense of social responsibility. For local and international students, GRU offers a program in general medicine with $4500 tuition fees. The university campus is well-designed and includes research and medical laboratories, class rooms, and simulation centers.
9. New Vision University (NVU)
The New Vision University is a private-level higher educational institution oriented to provide high-level medical degrees. The university is located in the capital of Georgia, Tbilisi. NVU offers western and regional educational systems, prioritizing national and international students. The university has a wide variety of programs, such as medical rehabilitation and nursing care with 4-year studies ($4500); medical programs with 6-year studies ($7000); and dentistry with 5-year studies ($7000).
The university police are oriented to provide a full package for students' requirements, such as career servicing, psychological counseling, special needs, etc.
10. The European University (EU)
The EU is a high educational institution located in Tbilisi. It offers two main study programs in English in the medical segment, according to the international curriculum, such as medicine with a $5200 annual tuition fee and dentistry with a $4200 fee. The university campus is well-equipped and developed modernly; it is oriented to provide sustainable and effective education for students. The process of internationalization for foreign students is highly implemented at European university.
To summarize
It's trustworthy to mention that the basis of the best medical career begins with finding the best educational institution for you. Georgia is the right place where you can find a university that can fit your needs and become a major factor in your future success. There is an undeniable fact that Georgian universities are well organized internationally because of their diversity and educational level.
You can find an exhaustive list of Georgian universities and all study programs that provide a good overview of the opportunities for international students.
And if you are interested to study in Georgia check our services for students.
---
References